ITIL® Continual Service Improvement (CSI)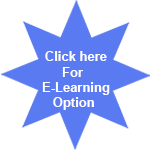 The Continual Service Improvement module is one of the ITIL Service Lifecycle modules, and will be of interest to candidates looking to focus on the use of process and practice elements used, and the management capabilities needed to deliver quality Service Management practices.
In this course, you will be immersed in the overall concepts, processes, policies, and methods associated with the continual service improvement (CSI) phase of the service lifecycle. You will learn about managing and controlling the activities and techniques within the CSI stage, not the details of each of the supporting processes. This course includes lecture, exercises, and scenario-based exam questions to increase your understanding of the core disciplines of ITIL best practices and position you to successfully complete the associated exam. The primary principle of CSI is to constantly improve IT services. This is done by spotting and employing enhancements that can be made to the services offered by a business. More precisely, CSI looks for ways to increase the value, efficiency, and success of services.
For Whom
Individuals who require a detailed understanding of the ITIL CSI phase of the ITIL service lifecycle and how it may be implemented to enhance the quality of IT service provision within an organization.
IT professionals working within, or about to enter, a CSI environment and requiring a detailed understanding of the processes, functions and activities involved.
Benefits
The CSI phase of the Service Lifecycle
 Improves metrics and management reporting
 Enhances the overall quality of business operations
 Helps the business plan for investments according to business needs
 Minimizes the communication gap between the customer and service provider
 Improves the quality and availability of services
 Improves employee productivity due to increased reliability and availability of IT services
 Increases employee effectiveness by improving productivity, teamwork and communication
 Identifies roles and responsibilities for IT professionals
 Provides long-term financial benefits
Prerequisites
  ITIL Foundation Certification (required)
  Two to four years of relevant work experience
  To prepare for the end-of-class exam, we recommend that you review the ITIL 2011 publications Continual Service Improvement (2011 Edition) and complete at    least 21 hours of personal study
Introduction Video 
Brochure
Download ITIL Continual Service Improvement® (CSI) Brochure
Enquiry Form  :
Acknowledgement : ITIL® is a [registered] trademark of AXELOS Limited, used under permission of AXELOS Limited. All rights reserved.