4P Advisory Services is a leading Training & Consulting organization, operating from Navi Mumbai, delivering solutions across the globe.
---
WHAT WE DO:
4P Advisory Services is the chosen one, by the Small, Medium, and Large Organizations, to deliver measurable business value. 4P Advisory Services provides Management Consulting, Technology/ Process Implementation services, Training Solutions, and Audit services to help clients to build profitable, sustaining enterprises.
4P Advisory Services takes pride in building strategic long-term client relationships. We believe not only in delivering client-centric solutions, we also build service management principles to be embedded and entrenched into the organization's culture.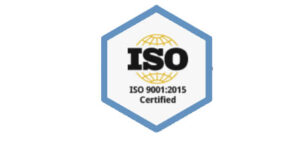 ISO9001:2015 Certified
---
HOW WE DO IT:
At 4P Advisory Services, we believe that the methods to derive business value must always justify investments and be consistent with the Organization Strategy.
At 4P we believe that the implementation of processes must have and achieve the business goals. Through the implementation of appropriate Processes, 4P delivers measurable Performance improvements to, in turn, create the Progress mapped to the organization's strategic, tactical and operational targets. We make sure that the Progress delivers the improvement in the bottom-line (Profit) to the organization. 4P values the Clients investments and believes that the word "profit" is not a dirty one.
MISSION AND VISION
"To become a Globally respected Services Consulting Organization"
"Enable clients in Building Tomorrow's Enterprise through Processes & Innovation."
Goals:
Deliver MORE Value: To surpass client expectations consistently
Goals of Training Domain:
Deliver the knowledge edge, through Quality Management, Process Management, Technology Management Service Management and Project Management.
Be committed to the Globally valued ethical and moral obligations.
Promote universally accepted Project Management, Process Management, and Service Management Frameworks to benefit the participant and the respective Organizations.
Ethics and Transparency:
To be ethical, sincere, and open in all our transactions. Be morally, ethically, and legally responsible for all our actions.
Fairness:
To be objective and transaction-oriented, and thereby earn trust and respect
Learning and Improvement:
To enhance skills, improve adaptability and Stay current with industry trends and best practices for ourselves and the clients.
Knowledge:
Provide information, specialized skills, and knowledge to enable decision-making for the clients.