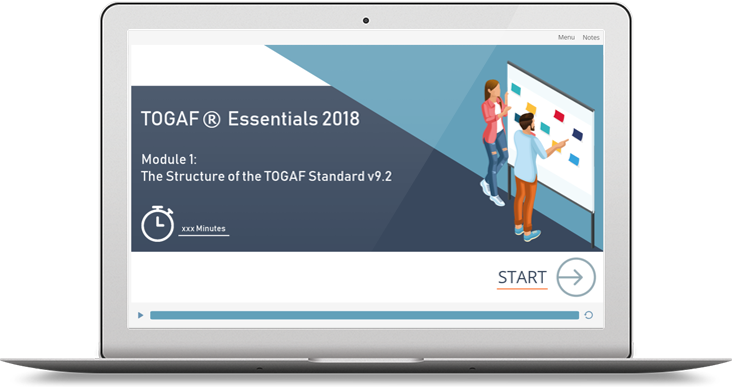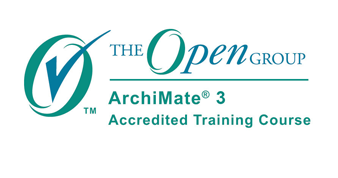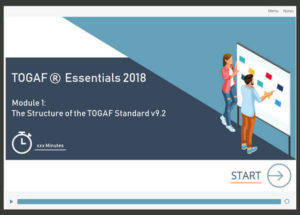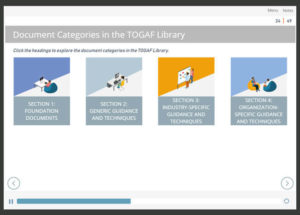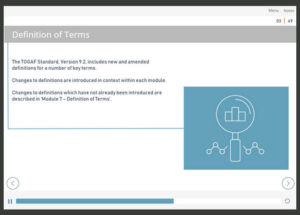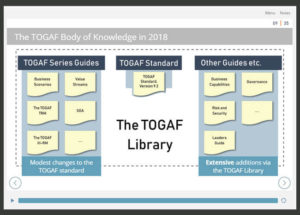 Course Home
Overview
What is Togaf® Essentials?
Syllabus
Exam
Course Home
4PA  TOGAF Essentials 2018 course is a self-paced, 3 hour course available online for teams and individuals who are TOGAF Certified, but wish to update their knowledge and show their understanding of the changes introduced to the TOGAF Body of Knowledge in 2018, including the TOGAF Standard Version 9.2 and the TOGAF Library.
Completing the training and passing the short assessment provides validation (in the form of an Open Badge) that TOGAF 9 certified teams and individuals are fully Version 9.2 Certified.
With this course, you'll receive 6 months access, as well as invitations to both the TOGAF Essentials 2018 practice exam and the full TOGAF Essentials 2018 assessment.
This course has been fully accredited by The Open Group.
Why you should take this course:
Demonstrate to your peers and the wider EA community that your knowledge of the TOGAF Body of Knowledge is fully up-to-date with the TOGAF Standard, Version 9.2, by achieving the TOGAF Essentials 2018 Credential with 4PA .
By taking this course, you will cover the additions to the Business Architecture domain, the changes introduced in ISO/IEC/IEEE 42010:2011, the changes made to the TOGAF Content Framework and Metamodel, and to the security considerations that need to be addressed during application of the ADM. Other significant changes, as well as those made to the terms and definitions in the TOGAF Standard, are also covered.

Overview
What is Togaf® Essentials?
Syllabus
Exam
TOGAF® is a registered trademark of The Open Group.