ITIL Service Transition® (ST)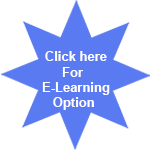 The Service Transition module is one of the ITIL Service Lifecycle modules, and will be of interest to candidates looking to focus on the use of process and practice elements used, and the management capabilities needed to deliver quality Service Management practices.
In this course, you will be immersed in the overall concepts, processes, policies, and methods associated with the service transition phase of the service lifecycle. You'll focus on service transition purpose, principles, processes, activities, functions, technology, and implementation considerations. This course utilizes lecture, exercises, and scenario-based exam questions to increase your understanding of the core disciplines of ITIL best practices and position you to successfully complete the associated exam. Service Transition focuses on delivering new or modified services from the test environment to the live production environment in a relevant and cost-effective manner without causing interruptions or disruptions to other services or processes. The objective of ITIL Service Transition is to build and deploy IT services. The Service Transition lifecycle stage also makes sure that changes to services and service management processes are carried out in a coordinated way.
For Whom
The ITIL ® ST course is designed for all those who have some responsibility for the Transition, delivery, support or operation of IT services and who would benefit by obtaining a good general understanding of IT Service Delivery best practices. It includes IT operations, technical, or IT management personnel requiring more information about ITIL best practices. Anyone responsible for managing, implementing, or consulting on ITIL processes within IT or in conjunction with IT The Service Transition qualification would suit candidates in the following roles: Chief information officers (CIOs),Chief technology officers (CTOs),Managers, Supervisory Staff, Team leaders, Service Designers.
Benefits
  Improved customer satisfaction through a more professional approach to service delivery
  Improved IT services through the use of proven best practice processes
  Improved ROI of IT
  Improved delivery of third party services through the specification of ITIL
  Improved morale of service delivery and recipient staff
  Increased competence, capability and productivity of IT staff
  Increased staff retention, Reduced cost of training via knowledge management
  Improved systems/ applications availability
  Reduced cost/ incident
  Managing the IT Costs via Financial and Demand Management
  Better asset utilization and Greater visibility of IT assets
Prerequisites
  ITIL Foundation Certification (required)
  Two to four years of relevant work experience
  ITIL Expert in IT Service Management
  To prepare for the end-of-class exam, we recommend that you review the ITIL 2011 publications Service Transition(2011 Edition) and complete at least 21 hours of personal study
Introduction Video 
Brochure
Download ITIL Service Transition® (ST) Brochure
Enquiry Form  :
Acknowledgement : ITIL® is a [registered] trademark of AXELOS Limited, used under permission of AXELOS Limited. All rights reserved.