ITIL® Service Strategy (SS)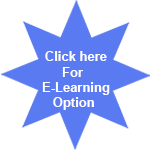 The ITIL Intermediate Service Strategy (SS) certification will establish your ability to effectively perform planning, design, development and implementation of IT s ervice management. You'll learn to identify challenges, risks and critical success factors in the IT services lifecycle and create and operate customer-focused ITIL service strategies. The course is one of the key qualifications in ITIL Expert training but can also serve as a free-standing qualification. This training will test and validate your knowledge of IT service management strategies and best practices as documented in the ITIL Service Strategy publication.
For Whom
The ITIL ® SS course is designed for all those who have some responsibility for the Strategy, delivery, support or operation of IT services and who would benefit by obtaining a good general understanding of IT Service Delivery best practices. It includes IT operations, technical, or IT management personnel requiring more information about ITIL best practices. Anyone responsible for managing, implementing, or consulting on ITIL processes within IT or in conjunction with IT The Service Strategy qualification would suit candidates.
Benefits
This course is valuable for those who want to achieve the ITIL Intermediate Qualification: Service Strategy Certificate. This course is also valuable for those who need service strategy training or a detailed understanding of the ITIL intermediate service strategy phase of the ITIL core lifecycle.
Prerequisites
 ITIL Foundation Certificate in IT Service Management
 Earlier ITIL (V2) Foundation plus Foundation Bridge
 ITIL Expert in IT Service Management
 Completion of an Accredited course from an ITIL Accredited Training Provider
Introduction Video 
Brochure
Download ITIL Service Strategy (SS) Brochure
Enquiry Form  :
Acknowledgement : ITIL® is a [registered] trademark of AXELOS Limited, used under permission of AXELOS Limited. All rights reserved.