ITIL® Service Offerings and Agreements (SOA)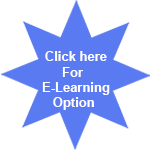 The Service Offerings and Agreements (SOA) module is one of the certifications in the ITIL® Service Capability work stream. The module focuses on the practical application of SOA practices in order to enable portfolio, service level, service catalogue, demand, supplier and financial management.
The content of the course is based mainly on the best practice guidance contained in the ITIL Service Strategy and ITIL Service Design publications.
The SOA course is designed to help organizations and individuals understand how the five stages of the ITIL lifecycle (service strategy, service design, service transition, service operation and continual service improvement) can offer value to organizations and projects. It also provides guidance on how service offerings can be developed to support both business and user needs.
For Whom
The following roles are ideal for taking the ITIL SOA course :
IT manager
IT finance manager
Capacity manager
Service level manager
Business continuity manager
Service portfolio manager
Supplier relationship manager
The course may also be taken by :
ITIL Foundation-certified individuals hoping to advance to higher levels in ITIL.
Individuals requiring an in-depth knowledge of the ITIL Service Offerings and Agreements processes
Benefits
 The delegates will be able to use the processes and tools to make quality decisions regarding the direction & provision of services
 Learn to apply SOA practices to the service lifecycle and specifically at the touch point areas of customer & supplier relationships
 Being in the know on SOA will ensure that the supply chain of the delivery of services meet the requirements of the business
 Delegates will understand the various metrics, roles and responsibilities to manage the agreements (internal & external)to manage the delivery of services better
 Delegates can manage the cost and other related aspects to create a better Value for Money, for the customers and the service provider.
Prerequisites
  ITIL Foundation Certificate in IT Service Management
  Completion of an Accredited course from an ITIL Accredited Training Provider
Introduction Video
Brochure
Download ITIL Service Offerings and Agreements® (SOA) Brochure
Enquiry Form  :
Acknowledgement : ITIL® is a [registered] trademark of AXELOS Limited, used under permission of AXELOS Limited. All rights reserved.