ITIL® Service Operation (SO)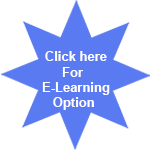 The Service Operation (SO) module is one of the qualifications within the ITIL Service Lifecycle category of the ITIL Intermediate level. 2. The SO module focuses on coordinating activities during service strategy, design and transition phases of the services lifecycle. 3. This certification is designed for professionals involved in the management of IT service operations. 4. Service Operation encompasses the day-to-day activities, processes, and infrastructure responsible for delivering value to the business through technology. It includes monitoring services, resolving incidents, fulfilling requests and carrying out operational tasks.
For Whom
To be eligible for taking ITIL Intermediate SO examination, the candidate must fulfill the following requirements: Undertake at least 21 contact hours (hours of instruction, excluding breaks, with an Accredited Training Organization (ATO) or an accredited e-learning solution) for this syllabus, as part of a formal, approved training course. A basic IT literacy and approximately two years IT experience are highly desirable.
Hold the ITIL Foundation Certificate in IT Service Management (or other appropriate earlier ITIL and bridge qualifications). It is also recommended that candidates complete at least 21 hours of personal study by reviewing the syllabus and the ITIL Service Operation publication in preparation for the examination, specifically Chapter 2: Service Management as a Practice.
Benefits
  Reduce unplanned resource and costs through better handling of service outages and identification of their root causes
  Enabling continual improvement and better investment decision making by providing operational results and data for decision support
  Enable users to improve their productivity or the quality of business services and products by providing quick and effective access to standard services
  Enable the business and customers to add value from the services they are receiving by reducing downtime
Prerequisites
  ITIL Foundation Certificate in IT Service Management
  Earlier ITIL (V2) Foundation plus Foundation Bridge
  ITIL Expert in IT Service Management
  Completion of an Accredited course from an ITIL Accredited Training Provider
Introduction Video
Brochure
Download ITIL Service Operation® (SO) Brochure
Enquiry Form  :
Acknowledgement : ITIL® is a [registered] trademark of AXELOS Limited, used under permission of AXELOS Limited. All rights reserved.