ITIL® Service Design(SD)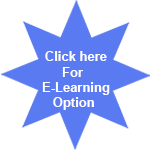 Service Design covers the fundamentals of designing services and processes. It provides a holistic design approach to help an organization deliver better services. The five key aspects of service design are: Designing the service solution,Management information systems and tools, Technology, Processes, Measurements and metrics.ITIL Service Design is relevant to organizations involved in the development, delivery or support of services, including: Service providers, both internal and external. Organizations that aim to improve services through the effective application of service management principles and a service lifecycle approach. The main purpose of service design is to plan and design IT services together with the governing IT practices, processes and policies to realize the service provider's strategy, and to facilitate the introduction of these services into supportive environments ensuring quality service delivery, customer satisfaction and cost-effective service provision. There are 4 key principles which service design functions are based upon. People (stakeholders), Processes, Products (technology, tools, services), Partners (vendors, manufacturers). All these principles form the foundation for the 5 design aspects of service design.
For Whom
Individuals who require a detailed understanding of the ITIL service design stage of the ITIL service lifecycle and how it may be implemented to enhance the quality of IT service provision within an organization. IT professionals working within, or about to enter, a service design environment and requiring an understanding of the concepts, processes, functions and activities involved.
Benefits
The ITIL Service Design qualification demonstrates the IT professional's ability to frame consistent service design practices to improve the alignment of IT with the overall business and user needs.
Prerequisites
 ITIL Foundation Certificate in IT Service Management
 Earlier ITIL (V2) Foundation plus Foundation Bridge
 ITIL Expert in IT Service Management
 Completion of an Accredited course from an ITIL Accredited Training Provider
Introduction Video
Brochure
Download ITIL Service Design® (SD) Brochure
Enquiry Form  :
Acknowledgement : ITIL® is a [registered] trademark of AXELOS Limited, used under permission of AXELOS Limited. All rights reserved.