ITIL® Release, Control and Validation (RCV)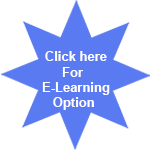 The Release, Control and Validation (RCV) module is one of the qualifications in the ITIL® Service Capability work stream. The module focuses on the practical application of RCV practices in order to enable the successful planning, testing and implementation of new services that meet the organization's or users' needs.
The content of the course is based mainly on the best practice guidance contained in the ITIL Service Transition publication.
The RCV course is designed to develop organizations' or individuals' understanding of the ITIL Service Transition processes. It can ensure transitional changes are effectively managed, new services are validated and tested and that release and deployment fulfil organizational requirements. RCV also provides guidance on evaluating change and managing knowledge to improve decision-making processes.
For Whom
The target group of the ITIL Intermediate RCV Certificate includes, but is not restricted, to : Operational staff involved in change management, release and deployment management, service validation and testing, service asset and configuration management, request fulfillment, change evaluation and knowledge management, and for those who wish to enhance their role-based capabilities.Individuals who have attained the ITIL Foundation Certificate in IT Service Management and wish to advance to higher level ITIL certifications.Individuals seeking the ITIL Expert Certificate in IT Service Management for which this qualification can be one of the prerequisite modules.Individuals seeking progress toward the ITIL Master's Certificate in IT Service Management for which the ITIL Expert is a prerequisite.
Benefits
ITIL Intermediate RCV course provides a complete management-level overview of Release, Control and Validation and all of its related activities.
According to some of the leading job websites, ITIL Intermediate RCV Certification is a prerequisite for many key roles in the IT sector. Certified professionals can expect to pursue career opportunities in roles such as release manager, security manager, security administrator, database administrator, and IT operations manager.
The demand for certified professionals in the RCV module of ITIL is growing dramatically in the global market. They are highly paid for their skills and expertise, and they are paid considerably more than their non-certified peers.
Prerequisites
 To be eligible for the examination leading to the ITIL RCV Certificate, you must fulfill the following requirements :
Undertake at least 30 contact hours (hours of instruction, excluding breaks) with an Accredited Training Organization (ATO) or an accredited e-learning   solution  for this syllabus as part of a formal, approved training program. Two to four years of professional experience working in IT service management is   highly desirable Hold the ITIL Foundation Certificate in IT Service Management (or other appropriate earlier ITIL and bridge qualifications.) It is also   recommended that candidates complete a minimum of 12 hours of personal study by reviewing the syllabus and the pertinent areas within the ITIL Service   Transition and ITIL Service Operation core guidance in preparation for the examination, specifically Chapter 2: Service Management as a Practice.
Introduction Video 
Brochure
Download ITIL Release, Control and Validation® (RCV) Brochure
Enquiry Form  :
Acknowledgement : ITIL® is a [registered] trademark of AXELOS Limited, used under permission of AXELOS Limited. All rights reserved.