ITIL® Planning, Protection and Optimization (PPO)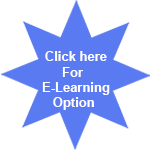 The Planning, Protection and Optimization (PPO) module is one of the certifications in the ITIL® Service Capability work stream. The module focuses on the practical application of PPO practices in order enable capacity, availability, IT service continuity, information security and demand management.
The content of the course is based mainly on the best practice guidance contained in the ITIL Service Design publication. The PPO course is designed to develop organizations' and individuals' understanding of the ITIL Service Design processes. It can help ensure that new and updated services, service management systems and tools, technology architecture, processes and measurement systems, methods and metrics are designed to meet user needs and will require little further change once introduced.
For Whom
The target group of the ITIL® Intermediate Qualification: Operational Support and Analysis Certificate includes, but is not restricted to IT professionals, business managers, and business process owners. This qualification can also be taken by the following: Individuals who require a deep understanding of how the ITIL® Certificate in the Planning, Protection and Optimization processes may be used to enhance the quality of IT service support within an organization. , IT professionals who are working within an organization that has adopted and adapted ITIL®, and who need to be informed about, and thereafter contribute to, an ongoing service improvement programme. Operational staff involved in capacity management, availability management, ITSCM, information security management, and demand management, and who wish to enhance their role-based capabilities. Individuals who have attained the ITIL® Foundation Certificate in IT Service Management and wish to advance to higher level ITIL® certifications. Individuals seeking the ITIL® Expert Certificate in IT Service Management for which this qualification can be one of the prerequisite modules. Individuals seeking progress toward the ITIL® Master Certificate in IT Service Management for which the ITIL® Expert qualification is a prerequisite.
Benefits
 As per some of the leading job websites, ITIL® Intermediate PPO Certification is a pre-requisite for many key roles in the IT sector. Certified professionals can expect different roles such as Information Security Manager, Capacity Manager, and ITSCM Manager
Prerequisites
  In order to attend the workshop, you must have: ITIL Foundation Certificate in IT Service Management or an earlier ITIL Foundation plus Foundation Bridge
  In order to appear for the examination participants must: Have completed a 30-hour accredited course from an ITIL® Accredited Training Provider, such as this course on service operation . Hold the ITIL® Foundation Certificate in IT Service Management (or other appropriate earlier ITIL and bridge qualifications)
Introduction Video
Brochure
Download ITIL® Planning, Protection and Optimization (PPO) Brochure
Enquiry Form  :
Acknowledgement : ITIL® is a [registered] trademark of AXELOS Limited, used under permission of AXELOS Limited. All rights reserved.