ITIL® Operational Support and Analysis (OSA)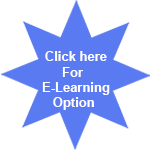 The Operational Support and Analysis (OSA) module is one of the certifications in the ITIL® Service Capability work stream. The module focuses on the practical application of OSA practices in order to enable event, incident, request, problem, access, technical, IT operations and application management.
The content of the course is based mainly on the best practice guidance contained in the ITIL Service Operation publication.
The OSA course can teach organizations and individuals how to manage the everyday operation of IT services and gain a better understanding of how to implement the ITIL processes that will enable them to deliver and support services to customers.
It also covers issues relating to the people, relationships, procedures and infrastructure technology required to ensure that the organization or programme can provide the high quality and cost effective IT services that are required to meet organizational needs.
For Whom
IT professionals, business managers, and business process owners will all benefit from ITIL Intermediate OSA training. ITIL Intermediate OSA Certification will be a valuable boost to your resume as a configuration manager, availability manager, system software manager, applications support manager, IT operations manager, network control and operation manager, database administrator, problem manager or network support.
Benefits
 According to some of the leading job websites, ITIL Intermediate OSA Certification is a prerequisite for many key roles in the IT sector. Certified professionals can expect to take on organizational functions such as service desk management, technical management, IT operations management and application management. Certified professionals in this field are in high demand and their job prospects and pay scale grow in keeping with their certification levels.
Prerequisites
 In order to attend the workshop, you must have: ITIL Foundation Certificate in IT Service Management or an earlier ITIL Foundation plus Foundation Bridge
 In order to appear for the examination participants must: Have completed a 30-hour accredited course from an ITIL® Accredited Training Provider, such as this course on Operational Support and Analysis Hold the ITIL® Foundation Certificate in IT Service Management (or other appropriate earlier ITIL and bridge   qualifications)
Introduction Video 
Brochure
Download ITIL Operational Support and Analysis® (OSA) Brochure
Enquiry Form  :
Acknowledgement : ITIL® is a [registered] trademark of AXELOS Limited, used under permission of AXELOS Limited. All rights reserved.