ITIL® Managing Across Life Cycle(MALC)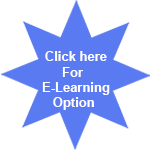 The ITIL Managing Across the Lifecycle (MALC) certification training tests and validates a professional's knowledge of the key content topics of the ITIL publication, including management objectives, purposes and functions. This course is designed to help you understand the management aspects of the ITIL Service Lifecycle and integrate service management processes. The course is the final module in attaining ITIL Expert Certification in IT Service Management.
For Whom
The main target group for this course includes, but is not restricted, to :
Chief Information Officers
Senior IT managers
IT managers and supervisors
IT professionals
IT operations practitioners
IT development practitioners
Individuals seeking the ITIL Expert in IT Service Management certificate
Benefits
After attaining this certification, you will receive five credits toward reaching the ITIL Expert Level. Career benefits include :
Increasing professional visibility within your organization, validating you ITIL services expertise and setting you apart from your colleagues Pursuing roles such as Chief Information Officer, senior IT manager or supervisor, or IT operations practitioner. Certified professionals in this field are in high-demand and their job prospects grow based on their certification levels. Certified professionals in ITIL Managing Across the Lifecycle field are highly paid for their skills and expertise in the industry.
Prerequisites
Attendees wishing to be trained and examined for this qualification must already hold the ITIL® Foundation certificate (worth 2 credits) and, at a minimum, have obtained another 15 credits at the Intermediate Level (for a total of 17). Attendees who hold theITIL® Expert certificate (achieved via Service Manager or Practitioner bridging routes) are also eligible. It is highly recommended that participants : Demonstrate familiarity with IT terminology and understand the context of the entire ITIL® service lifecycle within their environment Have experience working in a service management capacity Attending a 30 contact hours training workshop from an accredited training organization (ATO), is mandatory to take the exam.
Introduction Video
Brochure
Download ITIL Managing Across Life Cycle® (MALC) Brochure
Enquiry Form  :
Acknowledgement : ITIL® is a [registered] trademark of AXELOS Limited, used under permission of AXELOS Limited. All rights reserved.