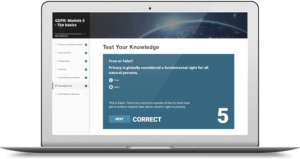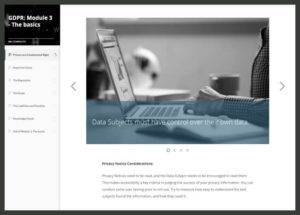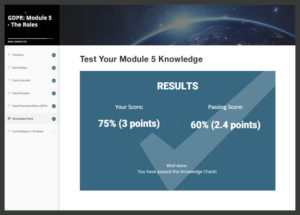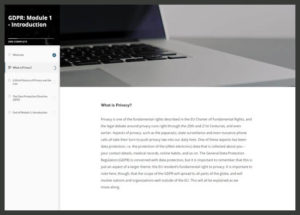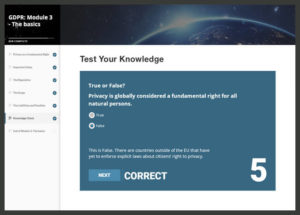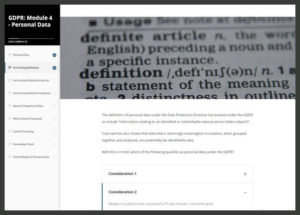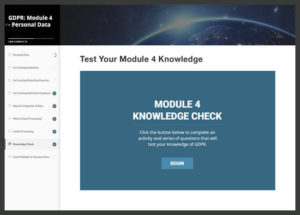 GDPR Action & Implementation
Course Home
Overview
What Is GDPR ?
Syllabus
Free Trial
Course Home
The General Data Protection Regulation (or GDPR) comes into effect on the 25th May 2018. At its heart is our fundamental right to privacy, making all the data collected about us ours to control. This renders the processing of our data by others unlawful by default, and only made lawful by adhering to some stringent criteria or legal avenues.
The UK Information Commissioner's Office advises that step one in preparing for the GDPR is to raise you and your organization's awareness. 4PA's online GDPR Action and Implementation course will do just that.
Take your first step in preparing for the GDPR with 4PA.
Why you Should Take This Course:
We are used to data protection being the realm of digital security experts, encryption and the IT department. The GDPR places the responsibility of privacy squarely in the hands of everyone in the organisation. From Marketing and Sales, IT and HR, all the way up to the boardroom.
The reach will also be global, not just restricted to the European Economic Area. Wherever you are in the world, if you are collecting or processing data on anyone in the EU, you will need a strategy. And that's not just EU citizens, but anyone located in the EU, including travelling on business and tourists, regardless of their nationality or residence.
Even though the consequences for businesses are profound and far-reaching, a recent YouGov survey revealed that over 70% of businesses have yet to start preparing for the GDPR.
Browse the course syllabus for a full module by module breakdown of what's included.
With this course, you'll receive 6 months access from the date of purchase as well as FREE 24-hour tutor support!
Overview
What Is GDPR ?
Syllabus
Free Trial