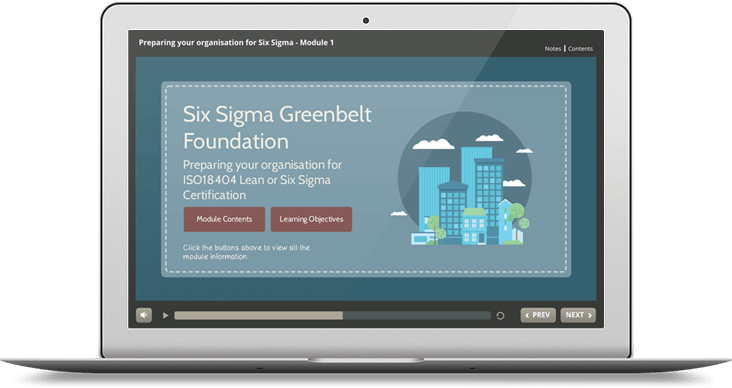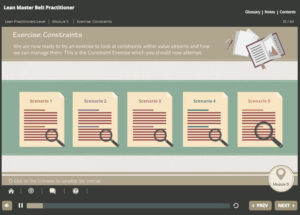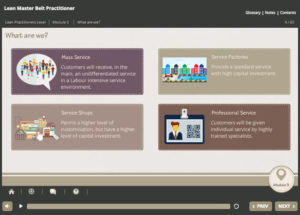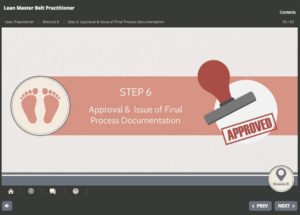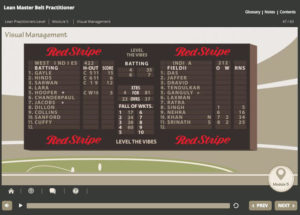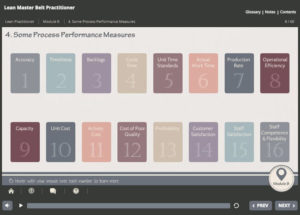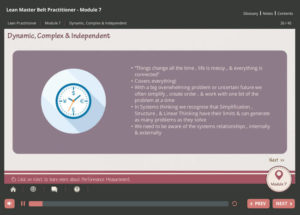 E-learning ISO 18404 LEAN & SIX SIGMA: PREPARING YOUR ORGANIZATION
Course Home
Overview
Syllabus
Free Trial
Course Home
n taking this course, students will understand the content of, and requirements for, ISO 18404:2015 for both individual practitioners and organizations.
This course will be of benefit to anyone or any organization involved in, or considering implementing, Lean and/or Six Sigma, whether or not they are committed to organizational certification against ISO 18404:2015.
On successful completion of this course, students will be awarded a certificate of completion at no extra cost.
Why you Should Take This Course:
The main objectives of this course are to introduce the reasons that the ISO 18404 standard was developed, what it provides, and why it is worth certifying an organization.
It aims to provide practical advice on preparation for certification, including the steps to be taken and what to do if things go wrong, as well as helping you prepare your organization for certification for Lean and/or Six Sigma under the ISO standard.
Students are able to contact the course tutors at any time to clarify anything that they do not understand.
Browse the course syllabus for a full module by module breakdown of what's included.
With this course, you'll receive 12 months access from the date of purchase as well as FREE 24/7 tutor support!

Overview
Syllabus
Free Trial