COBIT 5® Foundation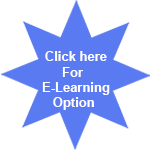 COBIT 5 is the only business framework for the governance and management of enterprise IT. Launched in April 2012, COBIT 5 helps maximize the value of information by incorporating the latest thinking in enterprise governance and management techniques, and provides globally accepted principles, practices, analytical tools and models to help increase the trust in, and value from, information systems.
Learn the importance of an effective framework to enable business value. Delve into the elements of ISACA's evolutionary framework to understand how COBIT 5 covers the business end-to-end and helps you effectively govern and manage enterprise IT. Developed for anyone interested in obtaining foundation-level knowledge of COBIT, the course explains the COBIT framework and supporting materials in a logical and example-driven approach."
For Whom
IT auditors, IT managers, IT quality professionals, IT leadership, IT developers, process practitioners and managers in IT service providing firms
Benefits

Gain knowledge in the globally accepted COBIT5 tools, models and principles.
Learn what GEIT (Governance of Enterprise IT) means and how it may be applied to their enterprise.
Learn to address the concerns of all the stakeholders across the enterprise. Understand how their roles and responsibilities within the organisation will be clearly defined, thus resulting in increased productivity and efficiencies in the enterprise.
Achieve strategic goals and realize business benefits, with a common vocabulary and a systematic approach for tackling the challenges, while maximizing the value of corporate information.
Set yourself apart from the rest. Gain a credibility and a level of commitment to their profession. Discover how you can assess the current state of enterprise IT, with the objective of choosing appropriate aspects of COBIT 5 to be implemented, using the key concepts and principles of the COBIT 5 course.
Sharpen the capabilities, with a better understanding of IT-related risks and the ability to manage them better and make informed decisions to reduce information security incidents.
Prerequisites
None
Introduction Video
Brochure
Download COBIT5® Foundation Brochure
Enquiry  Form:

Acknowledgement : COBIT® is a trademark of ISACA® registered in the United States and other countries.