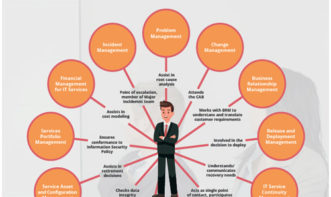 Learning ITIL Poster – The Role of the Service Owner
The service owner is responsible to the customer for the initiation, transition and ongoing maintenance and support of a specific service and accountable to the IT director or service management director for the delivery of the service.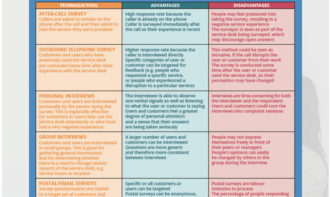 Learning ITIL Poster – Customer Satisfaction Survey Techniques
In this learning ITIL poster, we provide an overview of some of the most commonly used customer satisfaction survey techniques and tools.
Learning ITIL Poster- Example Stakeholder Mapping
All improvement programmes should understand the engagement with their stakeholders. In this poster we provide an example stakeholder map, categorizing stakeholders for their importance in an improvement programme.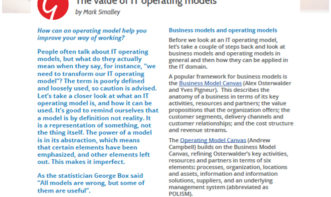 ITIL: The Value of IT Operating Models
In this ITIL article IT Service Management expert Mark Smalley takes a look at the value of IT operating models and what they actually mean.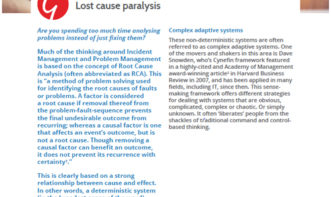 ITIL: Lost Cause Paralysis
Much of the thinking around Incident Management and Problem Management is based on the concept of Root Cause Analysis (often abbreviated as RCA). In this ITIL article we take a look at Lost Cause Paralysis.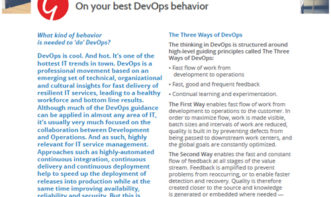 ITIL: On your Best DevOps Behavior
DevOps is cool. And hot. It's one of the hottest IT trends in town. It is a professional movement based on an emerging set of technical, organizational and cultural insights for fast delivery of resilient IT services. But, what constitutes good DevOps behavior?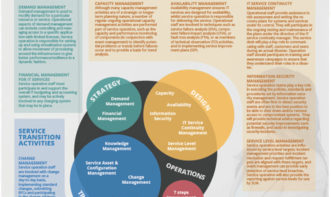 Learning ITIL Poster – Activities of Processes Covered In Other Lifecycle Stages
In addition to the service operation processes of event, incident, problem, access management, and request fulfillment, service operation has responsibility for carrying out the day-to-day activities associated with many processes that originated in other lifecycle stages. In this ITIL learning resource we examine the operational implementation of these processes.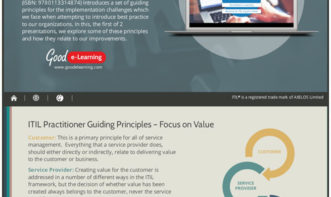 ITIL: Practitioner Guiding Principles (part 1) – An Interactive Guide
The newly released ITIL Practitioner qualification introduces a set of guiding principles for the implementation challenges faced when attempting to introduce best practice to organizations. In this presentation, we explore some of these principles.
IT4IT Relationships with ITIL and Other Practices and Standards
In this IT4IT white paper, our very own IT4IT expert Richard Moore examines IT4IT's many relationships with not only ITIL, but other practices and standards including COBIT.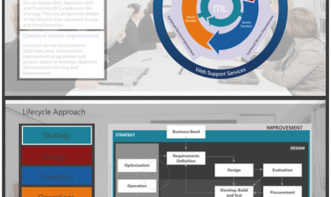 The ITIL Lifecycle Approach – An Interactive Guide
In this interactive resource, we look at each stage of the ITIL service lifecycle.